Visual rope inspection –
Semi-automated by camera system
Visual rope inspection today
Besides the manual visual rope inspectionperformed by our experienced staff, we offer a digital visual rope inspection based on theWinspect® rope inspection device↗.
With the help of this camera system, which was specially developed for ropes, the visual inspection of track, haul, support and guy ropes, which is required by law in many areas, is carried out with the support of software and is therefore efficient and reliable.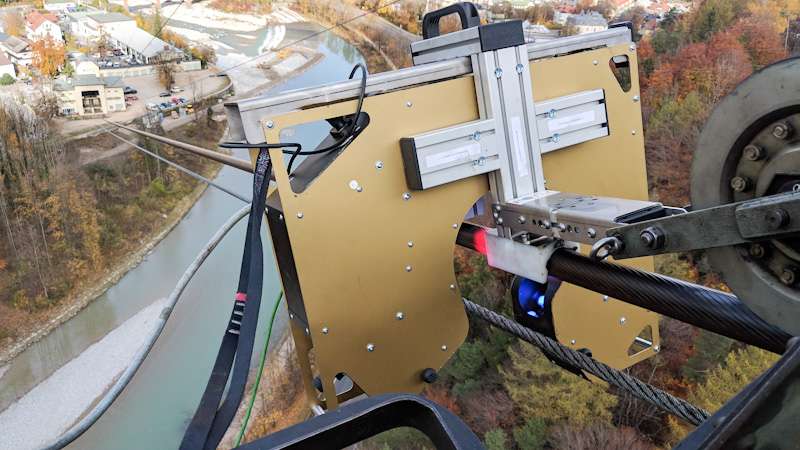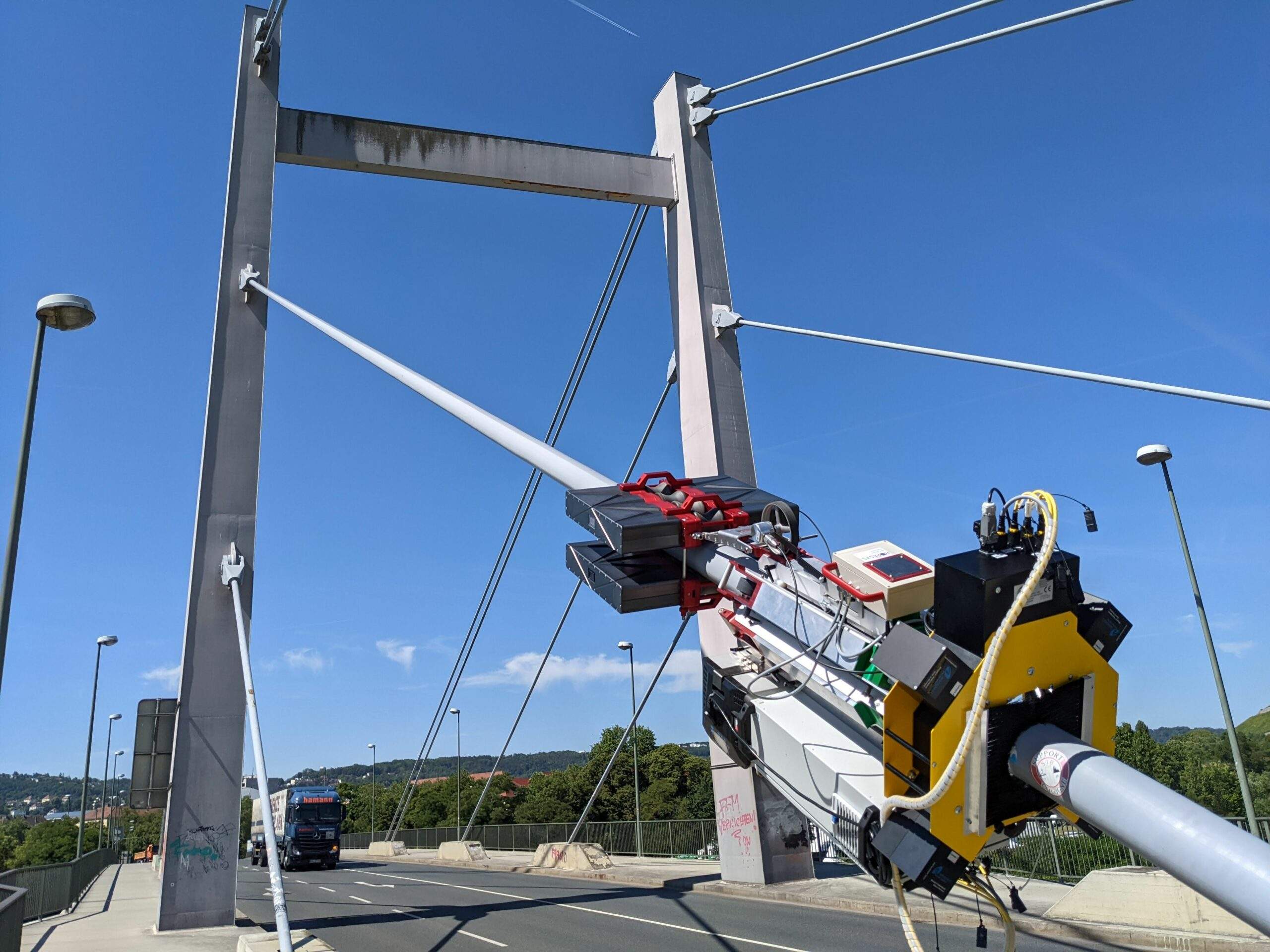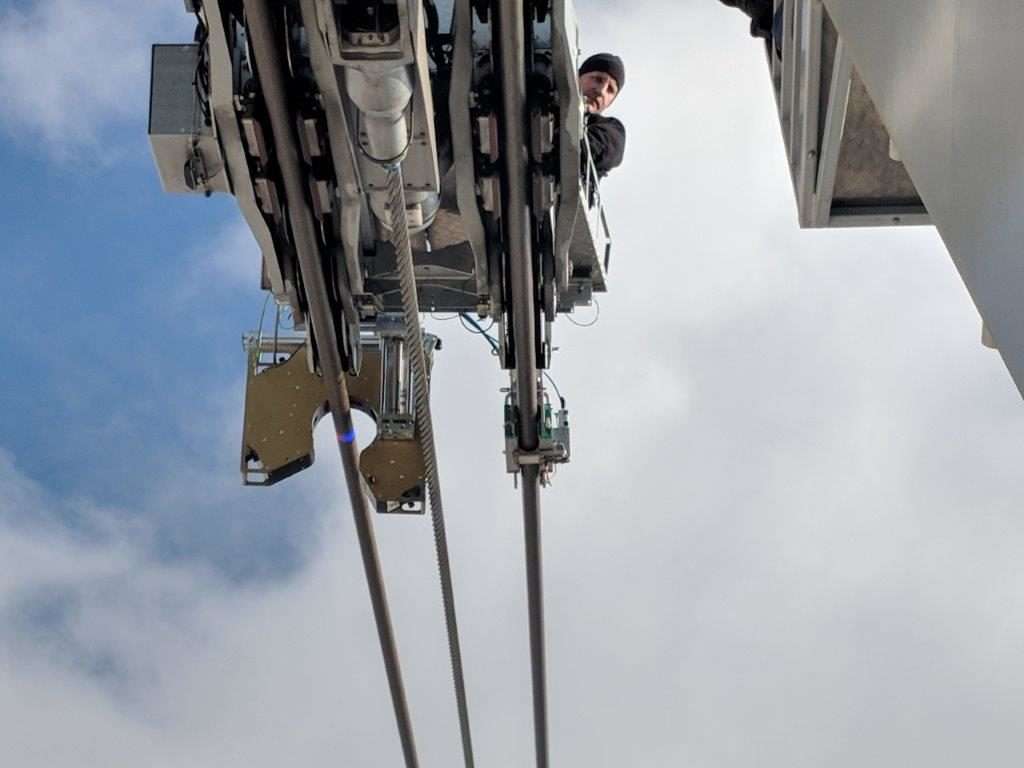 Testing speed up to 3m/s
Low downtime of the plant
Personnel savings
Digital documentation of the rope condition
Analysis of diameter and lay length over the complete rope
Detailed report on the condition of the rope
Digital visual rope inspection can be used to detect a wide range of rope damage at an early stage:
external wire-breaks
External corrosion
Clamping areas
Scoring
notches
Lightning strikes
Damage to the corrosion protection coating
Are you interested in the topic of visual rope inspection?
Please contact us without obligation.